Do you like racing, but feel it is too dangerous and expensive? Have you tried getting into horse racing, for example, but besides checking out the Cheltenham favorites, you don't find it too fun? It is for these reasons that many racing fans turn to video games and simulators, even to Betano Bonus offers. What is so appealing when you can't shift the gears properly or feel the road? Well, as it turns out, there's plenty and here are some of the finest virtual races out there so you can see what the world finds so fascinating about the experience.
Driver Ready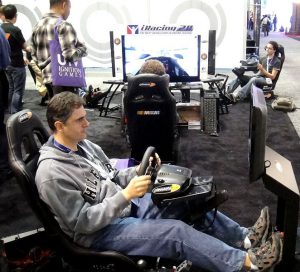 Driver Ready is a small part of the Player Ready Racing Simulator that is situated in Cornwall. Players have the option of racing one of more than 150 cars and even race against friends. There is a setup that allows up to four players per game, though this could soon be increased to 8 people, at least according to the owners. This isn't your regular racing game. With a VR headset, you get to do all the things drivers generally do, like checking the mirrors, for example. Furthermore, there is a system beneath your seat that kicks you whenever you come across a bump on the road. With a price of £20 for an hour of playtime, it is cheaper than most go-kart races you can find.
iRacing
iRacing is a racing simulator where you can take on virtual racers all over the world. You can have a go at many types of races, including Indy Car races and NASCAR Cup. It features the exact replicas of real-life tracks, so you know that you will be getting your money's worth. The simulator doesn't need VR, but it supports it. For the full experience, having a steering wheel controller is recommended, though you can use a gamepad or a joystick. Most computers can handle the game, though you may be required to upgrade certain portions of it, like the graphics card.
R3E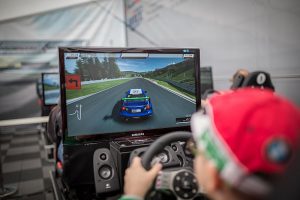 The RaceRoom Racing Experience is free to play and it comes up with some awesome simulations for your racing pleasure. There is some extra content you can pay for. You'll be happy to know that this simulator supports even Windows Vista with 4GB RAM. You can download it on Steam. The company even sells accessories for the full simulated experience of actually racing, like the seats. There are competitions where you can test your skills against other drivers and amass vRP or Virtual Race Points.
Virtual Race Car Engineer and Setup Developer Tool
This isn't a racing game, but it deserves a spot on our list. Why? Well, this simulator allows you to plan and tune your race car in a virtual environment. In this software package, you will receive tips and will be able to get answers to some important questions without googling the best option for your virtual car. The great thing about the software is that you can readily use the knowledge from it in real life and tune your real race car properly.
Why the Commotion?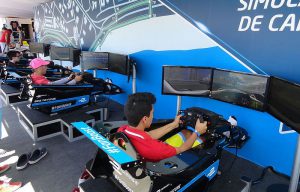 If you are still on the fence regarding getting a racing simulator, let's just mention the fact that Enzo Bonito, an e-racer, managed to beat Formula E champion, Luca Di Grassi. This is how good racing simulations have become – they can provide racers with experience without spending a ludicrous amount of money and hoping to get noticed by a team. The hardware and software keep improving so it's only a matter of time before they are used in training sessions.