Race cars are thrilling, powerful, and, most of all, fun. It is easy to see how someone would become enamored with the idea of going onto the track with a powerful machine of their very own. However, this proves to be difficult for those that are just starting out, so we've come up with 5 cars that are great for beginners.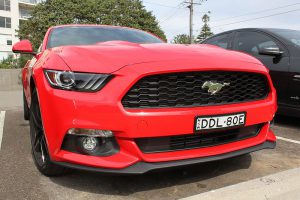 Mustang
The speed, the brand, and the feeling of having a fast car are all rolled up into Ford Mustang, a perfect car for novices. It is great for drag racing, stock car racing, circuit racing, and drifting, but what makes it a fine car for those that are just dipping their toes into the pool of car racing is its affordability. You could save a pretty penny if you go shopping for a 20-year-old model.
Corvette
For a smooth ride, we recommend Corvette C5 due to the way it handles itself and the fact that it can compete with the beat of them with its 0–60 mph in under five seconds. With a few modifications, it should be ready for the track and you will be able to show a thing or two to your opponents. Its fuel economy and the fact that it's relatively light should be enough to consider it for your first race car.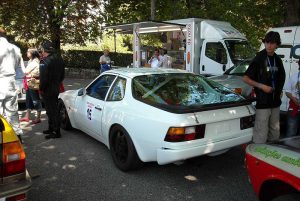 Porsche 944
First of all, who doesn't like Porsche? It has an engine that performer excellently on the track and this model will spare your wallet from devastation. Granted, some of its parts might be a bit pricey to replace, but that is something every Porsche owner has to deal with. If you are in the market for a race car from this line, then the 944 is the way to go.
Boxster
If you feel like the 944 is not up to your standard, Porsche Boxster is another car that has proven itself time and time again. It has been seen on some of the finest races, like the Continental Tire SportsCar Challenge. Again, this is a good option if you are willing to spend a little bit of extra cash for a full-fledged racing Porsche. In recent years, there has been a bit of a drop in its price, so it might be considered affordable (though certainly not cheap).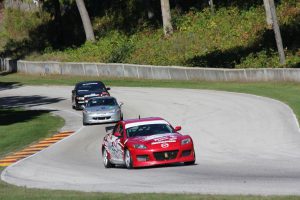 Mazda RX-8
We are a bit on the fence regarding this one. On one hand, Mazda RX-8 is one of the best race cars for beginners. On the other hand, the model has been discontinued to the inadequacy regarding its emission. That means that you can probably get a used car, but you might have to tweak it a bit before it can get on the track.