One of the main concerns regarding even regular driving is safety. As we all know, car accidents occur daily all over the world. This is why sports like Nascar, and F1 are regarded as dangerous sports. So, when you see something like Go-Karts it's natural to get concerned for the safety of kids. However, you should always bear in mind that there are regulations in place to ensure any business like Go-Karts, complies with all of the safety standards. Here we will go over some of these safety aspects of Go-Kart.
Karts and Gear Appropriate for Kids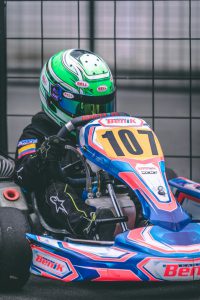 First of all, there is a wide array of different karts for both adults and kids. The karts designed for kids also have different safety features like a seatbelt, 360 impact protection, and a roll bar. Moreover, the design of the car is different, as it has a smaller engine, thus preventing kids from reaching speeds that are possible on an adult size model. Finally, kids never race with adults.
Clearly, the karts and track are designed with a safety-first mentality, but it doesn't stop there. Everyone is aware that the human element plays a big role when it comes to safety which is why there is a briefing before every race. The goal is to ensure kids are informed about how things work and to allow them to ask questions. This is also done in order to address the concerns of parents. Finally, track officials monitor each race and will interfere if they spot any irregularities that can put kids or adults in danger.
Things You Can Do to Up The Safety
If you are still concerned there are few things you can do, the whole experience is even safer. If your kids plan to go go-karting, make them wear tight clothes. This is done to ensure the clothes do not get snagged in any of the moving parts while driving. Also, make sure the kid wears the helmet and that it is firmly attached. Also, inspect the vehicle yourself, to make sure all of the mentioned safety features are there.
Finally, tell your kids not to go too fast, especially if they are go-karting for the first time. If they really wish to go fast across the track, then you might want to consider signing them up with a professional trainer. This way you ensure they get the skills they need to maintain high speed on a track.

Remember to Have Fun
Finally, remember that this is intended to be a fun experience. If you are too concerned, and if the kid feels anxious about it, then don't go go-karting. If a kid is eager, then this might become their governing passion, and they should get to experience what it's like to drive. They also need to be focused while driving, so obsessing over safety might even have a counter effect. As stated, the experience is already designed with safety in mind.