When we are interested in a topic, we want to know everything about it, especially about the leading things or people related to that topic. So we often research who the best fantasy writers are, the best vacation spots, the best bookmaker offers, or the best car races. We've talked about the best cars, but now it's time to give credit where credit is due in the world of motorcycle races. These racers have become legends and have raised the bar for anyone who would dare take on the challenge of racing. Here are the best racers of all time.
Valle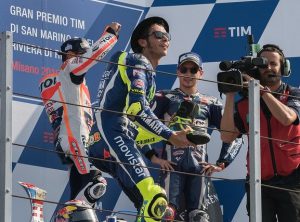 There was no one else we would start off this list with. Dr. Valentino Rossi is one of the biggest motorcycling names in the world and there is a ton of merchandise with his number – 46. He has won 9 world championships, absolutely dominated MotoGP for a while and, except for the time he was recovering from an accident, never missed a race in his life. He is also skilled behind the wheel – when he tested for Ferrari in F1 he was barely behind Michael Schumacher. All this, and he's got a video game where you can join him on the track. What more is there to say?
Joey Dunlop
If you are looking for a racer that is yet to be beaten at the Isle of Man, you need not look further than Joey Dunlop. There is no one who could win 26 races there as he did. One of those victories was in 2000 when he was 48. Sadly, the same year he showed that he still had a fire in him, he died racing. To give you an idea of how much of a national treasure he was, it is enough to say that tens of thousands of people were at his funeral and it was televised in the UK.
King Kenny Roberts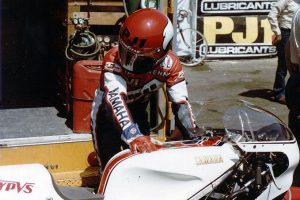 In his first year, he took on a MotoGP premier class championship and won. He was given only one bike by Yamaha, but that changed when the company realized his potential. He also tried his luck and skill on the nine-mile Spa-Francorchamps street circuit, finishing it in second place. Roberts was terrified for the entire duration of the race, as the visibility and the weather were atrocious. His riding style greatly influenced other riders and he did a lot to improve the safety levels on bikes.
Mike the Bike
Mike Hailwood is an old name in the sport, seeing as how he was, arguably, the best in the late '50s and throughout the '60s. He won four world championships and was such a good driver that he tried his luck in Formula One. It didn't matter how strong the engine was, Hailwood could ride them all. He died in a car crash, but not on the track. He was killed by a truck making an illegal turn.