Driving around tracks is an expensive hobby and only passionate enthusiasts or people who have a ton of money partake in track days. We are more concerned with the former group, as being passionate does little to give you the means to fulfill your dream. There is a workaround we can use and it comes in the form of budget cars. Fair warning, the trading markets differ from place to place and this is what we came up with – the prices may differ drastically in your area and are used only as a reference point.
Used Cars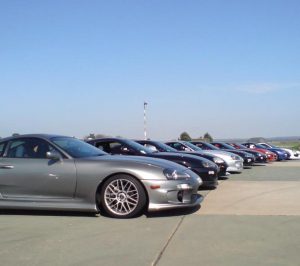 There are a lot of used cars that are cheap and just the right amount of unreliable. Your job would be to find a car that can handle being on the track or a fixer-upper to do the trick. That being said, this goes only for tracks and events that allow road cars and not race cars. If you want a race car, try finding a pre-built one. Basic safety precautions and performance standards are already present in these machines.
You may think to yourself: "Well, this is fine and dandy, but I was hoping for some concrete info, like the make and the ballpark price of the car." Don't worry, that starts now.
Citroen Saxo VTS
One of the most affordable options out there is the Citroen Saxo VTS. Depending on the work already done on it, you could probably find it for around $800, but that seriously depends on the capacity of the car as well. There are some race-ready models out there, so going with 118hps in a relatively light car is one of the options that are not only frugal but kind of fun.
Subaru Impreza WRX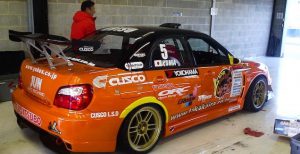 If you like how the Japanese make their cars, consider Impreza. Admittedly, this is one of the pricier cars on our cars-on-budget list, but it is relatively cheap compared to real race cars at less than $2000 and it can be modified to your heart's desire. Awesome design, impressive performance, and its four-wheel-drive are what got it on this list. Be careful, though. This car eats up a lot of fuel.
Mazda MX5
Here is another car that is just itching to get modified. It is one of the most reliable roadsters out there with its solid weight distribution and decent power output, even if it isn't something to write home about – around 130hps. Upgrading it with turbo-chargers and other kits will certainly turn a few heads on the track. It is all that for around $1200, depending on where you find it.
Ford Fiesta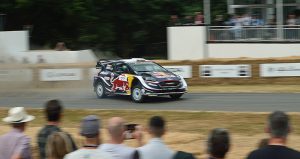 It isn't flashy, nor does it have an amazing performance on the track. So, what possible reason would we have for including it on our list? Simple – it is perfect for beginners. It is also very versatile, so you can take it to different kinds of events and races. Think of it as a reliable vehicle that's good to have around, especially if you are not sure about pursuing motorsports and track days as a hobby.