Cars have changed our society for the better, and really revolutionized transport and commuting. Of course, the very first vehicles weren't exactly fast or environmentally friendly, the whole goal was to create a faster means of transport. Still, the speed they could reach, made it less likely to end up in the fatal outcome. However, even if the current cars are way faster than the first models, they are significantly safer. Here we will go over some of these safety features that help save lives, and prevent accidents.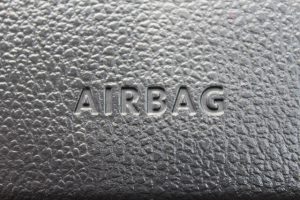 Airbags
One of the main additions to the cars that reduced the number of fatal outcomes is definitely airbags.
They were invented in 1951 and they rapidly inflate upon the collision to prevent the driver from hitting his head on the wheel or other part of the car. However, they were only made mandatory in the US in 1998. 
Crumble Zone
This is another mandatory feature nowadays. Crumble zone is actually designed to crumple in the event of an impact and instant deceleration. This allows the car to cushion the impact or mitigate the chance of the driver sustaining serious injuries.
Three-Point Seatbelt
They might feel uncomfortable but they save lives. A three-point belt is designed to protect drivers by strapping their shoulders and pelvic area. This disperses the energy during the collision more evenly and prevents the driver from hitting the wheel.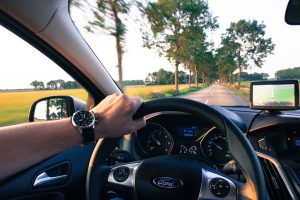 Better Steering Wheels
The steering wheels today make it a lot easier to navigate, therefore giving the driver more agency and better ability to avoid the accident. On top of that, there are cars that no longer rely on the stick to change gears. A lot of drivers don't like this, as it kind of makes the driving experience boring, but for less experienced drivers, these cars allow them to control the vehicle easier, as slowing down is a lot easier.

Sensors and Cameras
Drivers have a way better overview of their surroundings thanks to the multiple collision sensors and cameras that are installed in modern cars. So, even if they don't see an obstacle, they get an audio input that there is something in front or in the back of the car. These features also protect the pedestrians as they can detect them in the event the driver does not.
Smart Cars
Today we have lots of navigation tools and even self-driving cars. A lot of accidents occur as a result of human error. Relying on software to run the vehicle and to aid your decision-making, helps prevent a lot of accidents. Paired with sensors and cameras, driving AI has better navigation capabilities, as it does not have as many blind spots as the human driver.