Floyd Ganassi Junior is now the owner of Chip Ganassi Racing, an American auto racing organization. He is the only team owner in history that achieved some impressive results in six of the biggest races in the world, including the Daytona 500 and 24 Hours of Le Mans. Let's examine how he built his empire and the way his legend began.
Driving History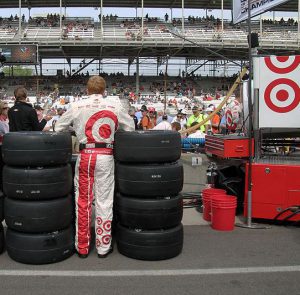 Ganassi's first victory was a Formula Ford race. He was only 18 at the time and it marked the beginning of his success as a race car driver. He completed Indianapolis 500 5 times, he started his CART racing at 24 and, a year later, he was awarded The Most Improved Driver recognition.
Though he wasn't in the 1st place, he amassed resources and decided to come back on the track, but not as a driver, but as an owner of a team. This was, among other things, due to the fact that a crash caused him to retire as a racer early. With 19 championships and over 200 wins, it is easy to see why most racers know that there's no easy way to beat Chip Ganassi Racing.
Chip Ganassi Racing
It all started with another racing organization by the name of Patrick Racing. It was founded by Pat Patrick, a racer, who was the co-owner of the team. As the team grew, there were parties interested in continuing it. After 19 years in the team, Patrick was ready to retire. This is where Ganassi came in.
Ganassi was just one of the interested parties that struck a lucrative deal with Patrick. Penske Racing and Philip Morris were also involved. Just a year later, he took over the assets of the organization to split off and founded Chip Ganassi Racing in 1990. As it happened, Patrick changed his mind about retiring. However, he did not retract his deal. Instead, he took a chance with Alfa Romeo.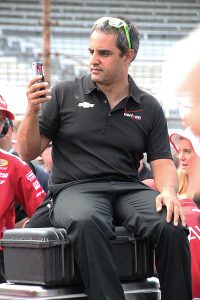 Ganassi's first driver was Eddie Cheever, a former Formula 1 driver. In 1992, Chip Ganassi Racing had two cars on the team. Arie Luyendyk would replace Cheever and Robby Gordon would appear on certain events. Target was Ganassi's sponsor from the get-go.
We could take the time to list all of the notable drivers Ganassi had on his team, or we could just give you a few names we know you will recognize. We, obviously, decided to go with the latter. F1 fans have, no doubt, heard of Juan Pablo Montoya. Enough said.
The latest big events in the business dealings of the organization are the acquisition of Felix Sabates' Team SABCO NASCAR team in 2001 and Dale Earnhardt, Inc. in 2009. This is the short story of Chip Ganassi's empire.