Drag racing is a popular type of racing where drivers compete one-on-one on a short and straight track. There are many races and competitions involved in this type of racing, but today, we are going to talk about one of the biggest events there is – the European Drag Racing Championship. Like with many races, this event draws in many people who like to bet on car races and use bet9ja promotion code.
In Short
The European Drag Racing Championship is held every year from May to September. There were originally five categories: Top Fuel Dragster, Top Methanol Dragster, Funny Car, Pro Stock Car, and Pro Modified. Since 2917, however, Top Methanol Dragster and Funny Car were combined in a single category.
Categories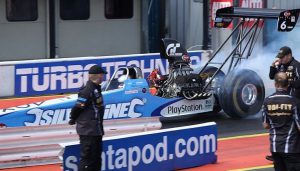 Top Fuel Dragsters
Top Fuel Dragsters are cars that look like Formula's edgy cousin. These are the quickest accelerating and, arguably, the fastest cars in the world. The races are finished in a matter of seconds and the races are held on a track that is 1,000 feet long. They used to be somewhat longer but the accidents and the fatalities lead to the shortening of the track.
The racers often do a burnout before the race in order to clean the tires. As for fuel, they use a mix of nitromethane and methanol, with the former being allowed 90% of the fuel mix, though this is not often put into practice.
Top Methanol Dragster and Funny Car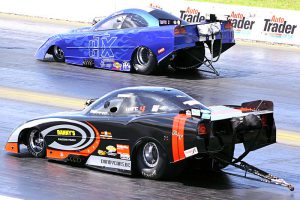 Top Methanol Dragster is also known as Top Alcohol. They are similar to Top Fuel cars, except they are not as strong. They also use methanol for their fuel, hence the name Top Alcohol. We would do well to mention Funny Cars. No, this isn't one of those funny races with hot-dog cars and the like. It is simply called that because of the particular way drivers can get into the car. The whole body is pulled back to allow the driver to get in and is then put back into place. It's kind of like how you would put an action figure into a toy car.
Pro Stock Car
Here, we have cars that are not similar to F1, but they are factory hot rods. There are no modifications in terms of fuel injection or burning nitro to get that extra kick. They only use racing fuel with an octane rating of 118. Old cars are also not allowed on the track. That means that the models have to be five-years-old at the most.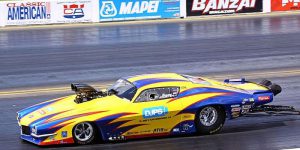 Pro Mod
Pro Modified cars look like a Pro Stock car had a baby with a bullet. Here, drivers are allowed to use superchargers to achieve tremendous speeds. There is a number of regulations regarding the type of engine and body of the car and these depend on their type of Pro Modified race.
Why Is It Popular?
The European Drag Racing Championship fulfills the need of people to see what the truly fast car looks like. It is not about how the car handles on the road or if it's comfortable or not. The purpose of these races is to see what the amazing engines can do when they are put together with strong fuel, superchargers and a talented driver. The fastest time, so far, was achieved by Kitty O'Neil. She managed to complete a quarter of a mile in 3.22 seconds, though this was done in a desert and not on a track.