Sometimes, the fans don't care so much about who is the best driver out there. They look for different qualities, one of which is who can make the most money out of the sport. It's quite different than horse racing, for example, where people who want to bet on a horse try to bet on the best of the best. All these reasons are why we've decided to make a humble list of some of the highest-paid drivers in the world of racing. Bear in mind that deals change constantly, so we might be off a million or two here or there. Here we go.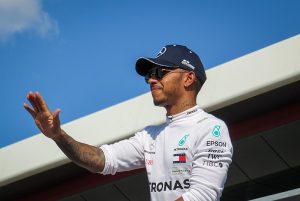 Lewis Hamilton – $35 Million
Lewis Hamilton is one of the names that have been around for a while in the world of Formula One racing. Earning around $35 million makes him the richest athlete in the UK. He has managed to get $500 million during his time in F1. He drives for Mercedes and is expected to overtake Michael Schumacher. The five-time champion of the world spends his earnings on many things, including jets and art.
Sebastian Vettel – $30 Million
Currently 3rd in the F1 rankings, Sebastian Vettel earns the remarkable $30 million. He has won four world championships, consecutively, mind you, and is definitely one of the best drivers out there. At a relatively young age, he achieved tremendous success and is only getting better as the years go by. At the time of writing, he is driving for Ferrari.
Valentino Rossi -?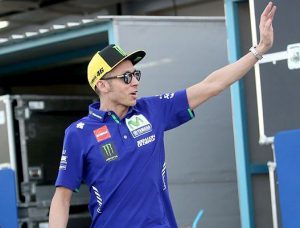 We know what you are thinking: "Track Day Mag has lost it. Rossi's a motorcycle racer." And you are right, he is. However, he started his career in kart championships, he tests out F1 Ferrari cars and has competed in World Rally Championships. That makes him a race car driver as well. Rossi earns somewhere between 20-something and 30-something million dollars. That being said, he only takes about $6 million from Yamaha, knowing that the team could not handle his worth financially. The rest comes from his own company – VR46.
Fernando Alonso – $34 Million
Alonso won two championships and is currently racing for Toyota. He raced not only in Formula One but in Indy 500 and WEC, as well. He is globally recognized as one of the finest drivers this world has ever seen and his earnings prove it. He holds a number of records in Formula One, like being the youngest world champion at 24. Furthermore, he is a Goodwill Ambassador at UNICEF.
Jimmie Johnson – >$17 Million
It's time to step away from Formula One for a while. Jimmie Johnson is a NASCAR driver. Here is one of the reasons why we apologized at the beginning of this article. His earnings are reported to be between $17.5 million and $19 million. Johnson is the only driver in NASCAR history to win 5 consecutive championships.