In most cases, people who love sports cars, and car races get to enjoy Motorsport events. They get to see a display of exceptional skill, vehicles that move extremely fast, and adrenaline-rushing action. However, this is not always the case, and unfortunately every now and again we are reminded that these events can be dangerous.

Even when accidents occur there are typically no casualties, and participants sustain injuries they can easily recover from. Unfortunately, there are instances where participants are not that lucky, and in spite of all of the safety measures, the race ends with a fatal outcome. There are a few of these tragedies that went down in history, and the best we can do is learn from them.
1903 Paris – Madrid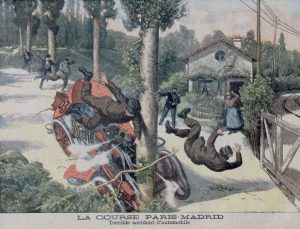 Over a century ago motorsport events weren't held as frequently as today, and the existing safety measures pale in comparison to the ones available today. This is why the Paris Madrid races back in 1903 took a turn for the worse. There were almost 300 vehicles on the track and it's not too difficult to create a disastrous chain reaction in these circumstances.
The official death count is still unknown but there were at least 8 spectators that lost their lives during the accident that took place during this race. 
1994 San Marino Grand Prix
Formula 1 fans all over the world remember this infamous race. It is the race that claimed the life of one of the legendary drivers, Ayrton Senna. It's hard to say what Senna could have achieved if he was alive today, but he was the reigning champion during his time on the track. To make matters worse, there were enough red flags for the organizers to back off and cancel this race. Another driver lost his life during qualifications, and another one ended up with a career-ending injury during practice. Yet it seems like the San Marino Grand Prix wasn't done with drivers just yet, and his final victim was a Brazilian champion who was in his prime.
1955 24 hours Le Mans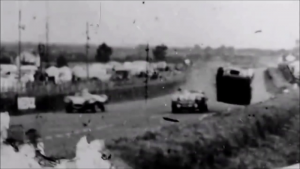 Luckily the event as horrifying as 24 hours Le Mans only happened once. The reason why this is the most tragic event in Motorsport history is that over 80 people lost their lives, and over 100 people sustained serious injuries. What's even more surprising, this was all a result of a single-car crash. This happened when Mercedes driver Pierre Levegh tried to pass Austin-Healey. Unfortunately, he ended up crashing violently in the back of the car and catapulted Healy and his entire vehicle into the crowd. Healy, along with many spectators, ended up dead. After this, Mercedes-Benz did not compete for the next 30 years.