You have the money, you love motorsports and enjoy Betway Kenya. What if there was a way to combine the two into something new and wonderful? One of our other pieces covered some general tips on starting a motorsport business, but we've barely scratched the surface regarding what type of business it can be. Here are a few ideas for starting a small business if you are into motorsports.
Food and Drinks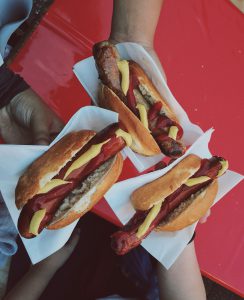 If you've ever attended a track day, you know that it is a pain to find some good food around. Organizers usually ask the participants to come up with their own refreshments. This is because many tracks are closed out of season and there is no need to set up a food stand. In fact, this venture could be quite unprofitable if the track is closed and there are no people around.
That being said, if there are tracks that are open all year long, you could set up your own venue that distributes food and drinks to spectators. If the track is open to the public, it should be no trouble. If, however, the organizers of races have their own food courts and hot-dog stands, you could propose a partnership in which you provide food and drinks and give the organizers a cut of your profit for giving you a great location.
Auto-Body Store
If you like selling car parts and accessories and know a thing or two about repairing a vehicle, it's almost a no-brainer to open an auto-body store. There is something we have to mention: most teams already have a contract with someone regarding the repair and maintenance of their vehicles. However, you could provide these services to motorsport enthusiasts and small teams. If you turn a few heads, you could even integrate your business into a team.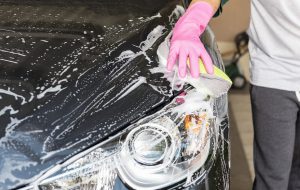 Washing and Servicing
Likewise, there is always a need for a car to be in top shape, as well as cleaned and checked. You could open a service station that provides this. Don't expect your clients to be big teams just yet – it is more likely that you are going to start servicing people who are into attending track days and the like. For this reason, it may be a good idea to check out whether your business can operate at any given location.
Motorsports Magazine
This is one of those business ventures where you are free to come up with any idea as long as the profit follows. Starting a motorsports magazine can entail reports of races, new cars, interviews with drivers, and opinion pieces. You could start by reviewing what other magazines write about and see how the car enthusiasts react to certain segments. Learn from other people's mistakes and successes.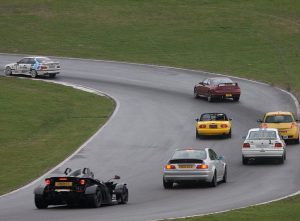 Rentals
There are many people who love track days and races and would love to get on a racing track but don't have the proper vehicle and equipment. It is also expensive for the average person to get into this hobby. This is where you come in. By opening a car and bike rental, you can be the one that gives the people the opportunity to experience the marvels of the track without buying a car. Make sure you properly plan your company's policies regarding deposits and potential damages.