Everywhere, you see the same thing: people arguing whether Batman could beat Superman, whether System of a Down makes better music than Korn, and whether Pewdiepie is more entertaining than Markiplier. How about we turn some of that energy towards ranking cars? This is our two cents on which cars are the coolest.
Ford GT40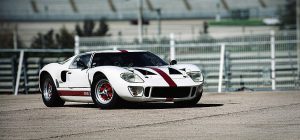 A lot can be said about the GT40, including the fact that it was released as a way to vent after not being able to buy Ferrari. This is not just a race car – it is a race car that excels in endurance races. Ferrari had dominated the 24 Hours of Le Mans between 1960 and 1965, but it is Ford GT40 that took over in the four following years. I can't buy your company? Well, enjoy eating my dust.
Porsche 917
Here at Track Day Mag, we don't hide the fact that we love the Porsche. This is one of the reasons. The aforementioned 24 Hours of Le Mans was the proving ground for the car. It won a race 19 times, 7 of which were consecutive. There certainly has to be a record or two in there with such a feat, hasn't it?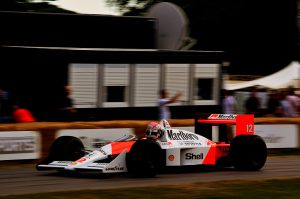 McLaren MP4/4
Do you want to know what car was the coolest way back in 1988? It was this one. It is known as one of the most successful Formula 1 designs of all time. When we said it was the coolest in 1988, that wasn't an exaggeration. It almost completely dominated the entire season at F1 with a winning percentage of 93.8%. The other cars didn't need to shown up.
Lotus 56
It was a close call between the 56 and the 72, but we opted for the former. It set the stage and the standard of the late '60s with its aerodynamic design. In fact, some parts of the design were used on the 72 and it was ahead of its time as well. Its track record alone is enough for it to be on this list.
Chaparral 2J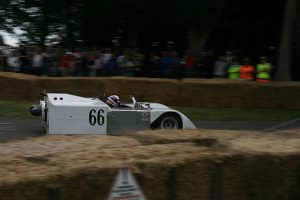 Here, we have a car that barely resembles a car. Why would we put a box on this list, you ask? Well, this car didn't rely on aerodynamics to get itself pushed down to the track. It used the power of the vacuum. The pair of fans at the back was used to suck the air out from beneath the car, making it stick to the ground no matter what. What's amazing about this whole thing is that it actually beat a fair amount of racers on the track. Sadly, due to its lack of reliability, it was let go after just one year.
Dodge Viper GTS-R Mk. I
Cool name? Check. Awesome speed? Check? Numerous wins on the track? Double check. The Viper won 3 times at Le Mans and its V10 engine proved powerful enough to take on the best of them. The GTS-R series was back in competitions in 2000's and 2010's. Talk about having a legacy!