This MotoGP season was wild and did not disappoint its fans and newcomers. Marc Márquez once again proved why he was one of the best of all time, though not without a few close calls. We imagine that the people betting on these races were mentally pushed to the limit with the non-stop action, same as those who are using Tropicana Casino Promo Code. There was even a new rule implemented – the Long Lap penalty.
One thing to point out before we begin. A the time of writing, there are still two races to be run: the Shell Malaysia Motorcycle Grand Prix on November 3rd and Gran Premio Motul de la Comunitat Valenciana on the 17th. The winners and the number of points presented here don't reflect the changes the final two races might bring. Let's examine further what happened so far in the 2019 season.
The Winners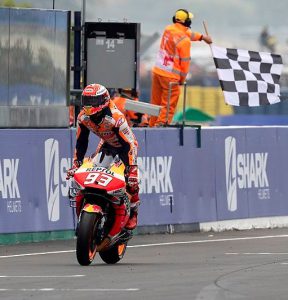 Honda is right to keep Marc Márquez in its ranks, with this wonder-racer absolutely dominating the season. He didn't start well at the start of March, with Qatar Motorcycle Grand Prix going to Andrea Dovizioso, but he slowly started winning more and more races, until he completely occupied the first position from September in San Marino all the way into the end of the season.
Márquez is ending the season with 375 points so far with the aforementioned Andrea Dovisiozo behind him in second place with 240 points. The third place goes to Álex Rins with 183 points. All three riders retired at least once during the season, but this has been an amazing year for them, as well as Honda, Ducati, and Suzuki.
In terms of manufacturers going strong, Honda is currently the best with Ducati and Yamaha trailing behind. Unfortunately, Repsol Honda Team has not made it to the very top, but only just, with 408 points – just one point behind the potential winner Mission Winnow Ducati. The third place goes to Monster Energy Yamaha MotoGP way down with 329 points.
The Changes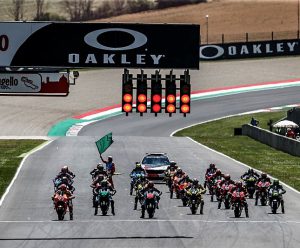 This season has seen a number of changes in riders and an introduction of a new rule. The Long Lap penalty is there for infractions. This penalty is enacted via a route around the track that puts the rider in an unfavorable position and costs them a few seconds per lap. It was originally meant for track violations, but stewards can implement it in other cases as well.
Regarding teams, Tech 3 ended its relationship with Yamaha and switched to KTM machines. Ángel Nieto Team came together with SIC Racing Team to make use of Yamaha's satellite bikes.
What Can We Expect in the End?
Well, it seems that the winners will still remain winners, due to the sheer number of points Márquez amassed during this season. The point gap is pretty large, except in the case of the best team. Repsol Honda Team still has a chance to come out on top and leave Mission Winnow Ducati behind, but we will just have to wait and see.