What makes Bernie Ecclestone so special? The entrepreneur started as a motorcycle spare parts dealer and ended up as a magnate. Well, that's not exactly true. There was also his driving career, but that's not the focus of this piece. We are going to tell the tale of Bernie Ecclestone, the businessman. There are business decisions, partnerships, and wars that make this man one of the most important figures of Formula 1 racing and racing in general. Let's begin.
The Beginnings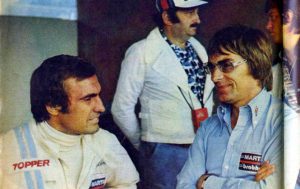 After several accidents, one of which proved fatal to one of his drivers, Stuart Lewis-Evans, Ecclestone washed his hands of racing, at least as a driver. In 1972, he bought the Brabham team. This was originally meant to be a co-ownership, but Ecclestone made Ron Tauranac an impressive offer, which was eventually accepted. Tauranac left the team that same year and Ecclestone did everything in his power to make this team worthy of Formula 1.
There was a partnership with Alfa Romeo in 1976 in an effort to increase the power of the team with Alfa Romeo's engines. This decision had its ups and downs, but signing on Nikki Lauda in 1978 gave the team a few victories. The partnership ended a year later. The cars started using Cosworth DFV engines and Nelson Piquet became one of the racers. Eventually, Ecclestone sold the team for much more than he paid for it in 1988.
Formula 1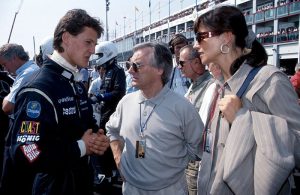 Here's where it gets interesting. Bernie Ecclestone, along with Frank Williams, Colin Chapman, Teddy Mayer, Ken Tyrrell, and Max Mosley, founded FOCA, or the Formula One Constructors Association in 1974. Four years later, and some heavy-duty business magic, he managed to procure TV revenue and split it with nearly half of the profit going to the teams, 30% to FIA and almost a quarter to himself. He used this money to give out prizes for the races.
This was by no means an easy feat, especially considering the initial reluctance of FIA as a result of rivalry between Ecclestone and Jean-Marie Balestre, the head of the association, who was, reportedly, more focused on personal luxuries and favored other European teams while putting the British ones down. Regardless, Ecclestone achieved a great deal for Formula 1 and it wasn't until 2017 that he was removed from his position as the Chief Executive of Formula One Group, despite numerous health issues.
Why Is This Impressive?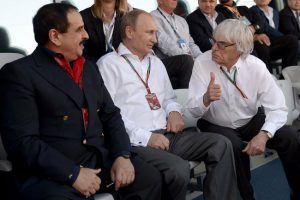 There are several things you need to take into account. Bernie Ecclestone managed to get from a worker to a dealer, to a businessman, and, finally, to a billionaire. This was not done by inherited family money or by cheating thousands of people of their savings. It was done by looking at a sport, finding a way to make it better, and fighting for the rights of the British racers and teams. His cunning tactics and untouchable spirit made the world of racing what it is today. And for that, we will forever be grateful.