Children and young at heart love playing video games. There's the compelling story, the sense of accomplishment, and fun little animations. Gearheads can also enjoy video games, particularly those that coincide with their favorite hobby. One more exciting and easy online platform they can use is the Betfair new customer offer. For this list, we are going to limit ourselves to one game per franchise, because, let's be real, if we didn't, there'd only be entries of the RIDE and MotoGP series. Here are the top 5 racing games.
Valentino Rossi, the Game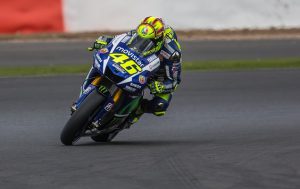 We would argue that there isn't a soul on this planet that is into motor races and hasn't heard of Valentino Rossi. The game allows you to personally recreate the highlights of the 2016 season through the eyes of the 9-time champion of the world. It costs around 20 EUR, is supported by an average rig, and simply looks awesome. This game is a unique twist on the usual formula of picking a racer, then switching them for someone else with better stats. Just imagine being able to walk in Rossi's shoes.
Trials Evolution
This moto racing game is about the obstacles. As you progress in the game, the obstacles, naturally, get harder to beat in the given time. What's amazing about this game is that you can edit the courses for your own custom races and make it as difficult as you like. The Golden Edition can be found on Steam for 20 EUR at the time of writing and it includes the Multiplayer feature, as well as the ability to challenge opponents from around the world. Since it's from 2013, most PCs should be able to support it with no problems.
MXGP 3
What made us decide to include a game from the MXGP series on this list? It's one of the finest motocross games out there, with graphics that will simply blow your mind. Real riders and real companies are replicated here, so if you are a fan of motocross, you will certainly appreciate the attention to detail. We are not saying that it's a perfect game; we are saying it's an amazing one.
RIDE 3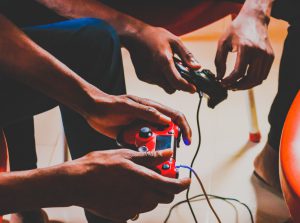 You can choose from more than 230 bikes spread across 30 different brands on 30 tracks around the world. What we love about this game is the option to customize your bike to suit your needs and there's a career mode with special collectibles and challenges on the way. The game itself is amazing and it comes with a bunch of DLC content, which would make it the most expensive on this list, as well as the most demanding in terms of system requirements, should you choose to download any or all of it. Just when you think you are done with this game, it pulls you back in.
MotoGP 19
You would have to be seriously bitter about the franchise to find anything wrong with this game. You can race the champions of the racing world in the 2019 season, challenge the legends in the Historical Challenge mode (DLC) and take on neural AI which learns from your past actions and presents a constant challenge that progresses as you do. 50 EUR on Steam with 5 EUR for the DLC makes it the second most expensive, but also the best game, on this list.