For the sake of this piece, let's presume that you decided to attend a track day event for motorcycles. In this hypothetical example, you also don't have a bike and don't know which one to get. Not to worry, because we are going to find out which five motorcycles are among the best for track day events.
Yamaha YZF-R6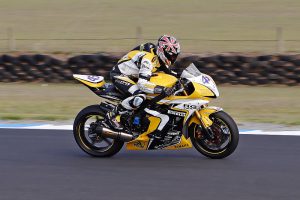 The R6 was meant to race, so you should have no issues on the track with it in terms of speed. Furthermore, if you know where to look, you may find some cheaper used options that have already been modified for track day events. If, however, you are not in the market for used bikes, it is worth mentioning that R6 possesses some interesting electronics. It handles well, and the acceleration is solid. 0 to 60mph in 3 seconds and the top speed of 160mph are just some of the things that make R6 worthy of our list.
Kawasaki Ninja ZX-6R
There are several models of Kawasaki Ninja that are perfect for a track day. In essence, its performance is on par with Yamaha YZF-R6, with the top speed being 4mph faster. It would be fairer to say that it's affordable, rather than cheap, especially if you consider its capabilities. This is one of the instances where a strong brand is strong for a reason and you can expect great things from this bike.
Suzuki SV650
It's sweet, it's simple, and it's light. While it may not look spectacular when compared to some of the other bikes, its features more than make up for it. In fact, the Low RPM Assist does just what it says – it helps the rider adjust the speed to prevent stalling. The engine follows your instructions smoothly, so there are no nasty surprises in terms of a quick change of pace.
Honda CBR600F
One of the best at handling and probably the most affordable on the list, the Honda CBR600F is a very popular option for track day motorcycles. Its top speed is 156mph and it is built to last, which is why it shouldn't be a problem for you to find an older model that can still hold its own on the track.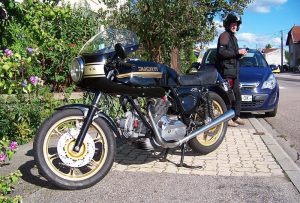 Ducati 900SS
Much like Kawasaki Ninja, Ducati has quite a few versions that are suitable for track days. We have opted for the 900SS. Why? Because you can find it cheap and it is, arguably, one of the best Ducati bikes out there. Not to mention, it looks simply amazing. There are other bikes you can get if you choose to, but 900SS is probably one of the best options for a dedicated track day bike.