You see them in rallies, time-attacks, and on the road. Racing cars have graced us with their presence even before the 20th century. Companies have competed since the dawn of racing to reach the top and stay there and here are a few of them that made it.
Porsche
Porsche produces sports cars and SUVs. It was founded by Ferdinand Porsche in Stuttgart, Germany in 1931. The logo is a combination of the coats of arms of Württemberg and Stuttgart. It has since been synonymous with not only speed but elegance. It won the J.D. Power and Associates Initial Quality Study a few times. It is a reliable brand whose cars are still on the road even after 25 years. In fact, Porsche 911 was named the most reliable car in Germany.
Mercedes-Benz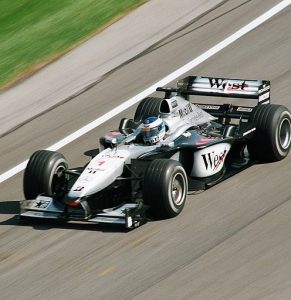 Another brand that stands for luxury in prestige from Stuttgart was originally named Daimler Benz after the last names of the founders. Its models are renowned for being durable and efficient. Apart from race cars, they have made quite a few lines in vans, trucks, and buses. They have also excelled in making cars that are more or less environmentally friendly. This includes hybrids and electric cars.
One of the things it is most known in the racing world, however, is their Formula 1 standing as part of the McLaren Mercedes team. Mika Häkkinen and Lewis Hamilton both drove for Mercedes. There is a bit of a stain on their otherwise amazing record – they were fined in 2007 for stealing technical data off of Ferrari. Speaking of which…
Ferrari
Ferrari was founded by Enzo Ferrari in 1939, but the world started recognizing the brand around 1947. The company produced F1 racing cars not only for their own team, but for others as well. They were just that good. However, we should point out that, had things gone a bit differently, this entry would have been about Fiat as they acquired a significant portion of Ferrari's stocks in through the 70s and 80s. Still, this is the oldest and the most successful F1 team.
BMW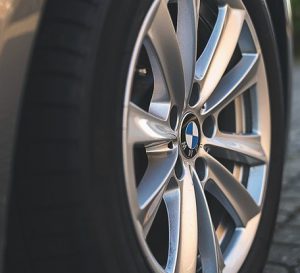 The company that started off as an aircraft maker switched gears and is now one of the most renowned car and motorcycle manufacturers in the world. It too had its share of success in F1, though there are also touring cars and sports cars that turn heads. One of their more admirable success stories includes making engines for Ferrari. That's right, the F1 giant has to thank, in part, BMW for its performance and success on the tracks.
They also made the BMW S70/2 engine, implemented in McLaren F1, which earned them a recognition of the fastest production car in 1998.
Toyota
There are many entries that could make the list, but we opted for Toyota out of personal preference. Toyota has been on the racing scene for quite a while and their Lexus series, renowned for luxury, has been appearing in various races for the last twenty years. It is also one of the favorite cars of Jeremy Clarkson, the former host of Top Gear. Lexus made it to second place in the 2019 WeatherTech SportsCar Championship.